Here's the next book in Robin D. Owens' wonderful Heart series.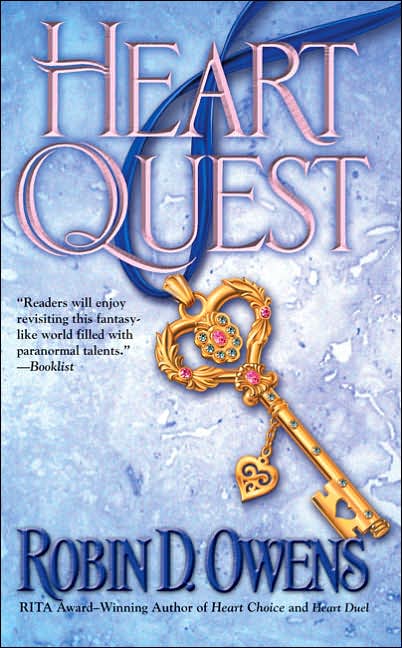 Robin D. Owens is an absolutely sensational storyteller. -- The Romance Reader
Somewhere in Druida City of Celta, Trif Clover has a HeartMate. Impatient to meet him, she's actually going door-to-door with her charmkey to find him. What she doesn't know is that he has already found her. Guardsman Ilex Winterberry knows Trif is his HeartMate, but has reasons of his own -- and for her own good -- to keep to the shadows of her life. But there's a killer on the loose, stalking those with unstable psi power like Trif's. Facing his most difficult task yet, Ilex must reveal the truth of their destiny or leave Trif vulnerable to a vicious murderer...
Excerpt: http://www.robindowens.com/images/01HQ.pdf
Cover: http://www.robindowens.com/images/HeartQuest.jpg
Robin's Blog:
http://robindowens.blogspot.com/2006/09/heart-quest-is-out.html